Fortnite is really awesome when it comes to battle royale games. The game always introduces amazing updates and skins. 
As season 7 (invasion) is just ending the game has brought the rift tour event.
 The official website has stated, "From August 6-8, take a musical journey into magical new realities where Fortnite and a record-breaking superstar collide. Dive into the Rift Tour."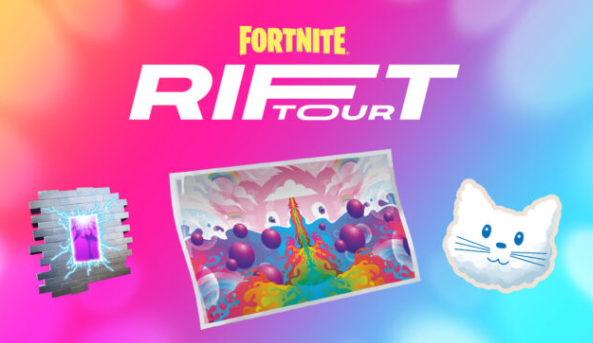 The Event: Rift Tour Event
You must be familiar that it is one of the first games that introduced virtual concerts and in-games. Many famous celebrities like Travis Scott have performed in the past and it looks like we have to wait until 2 August to know more details about the event.
Meanwhile, you can get some rift quests by opening into the game from 29 July to 8 August to get the first rewards.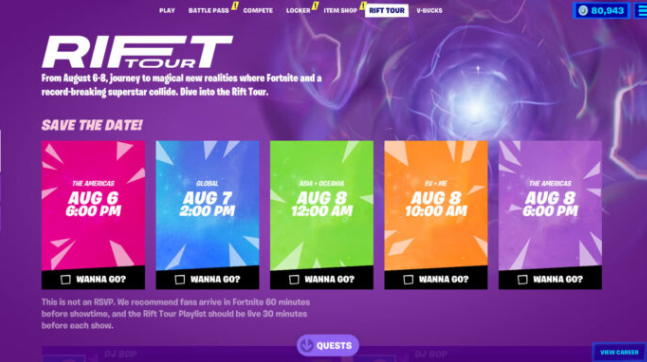 Moreover, you can see the rift tour tab which will enable you and your friend to schedule the showtime which will also enable you to keep up to speed on the rift tour quests.
Current Fortnite Updates: V5.40 Patch Notes
Getaway Mode: The limited Time Mode Battle Royal
In this mode, you will have to race in order to find the jewels and goods my fighting in the battle royale against your enemies. The first four teams that will make their way to the van with the goods and the jewel will win the gateway.
If you escape yourself with goods then you can win higher prices also. And cosmetic items in the game by completing high-stakes challenges.
Grapple in the Battle Royal
You can see this new weapon in Battle royal. This new item that if you have to do anything that you hit for quick travel.
So now it's time to make a daring escape and get into the action!