One of the most used decorative items in Minecraft is the fireplace. There are many wonderful places in a house where you can make a fireplace and decorate it.
But the thing here is, you should be very careful with the fireplace because the can burn your whole house in the game which will be the end result of your carelessness.
One main thing that I will like to tell you is that this fireplace looks good and the design is completely up to you how they will look like.
If you are not sure how you can make a wonderful fireplace then here is the guide for you which will let you know how to make a fireplace in Minecraft.
So, let's get started.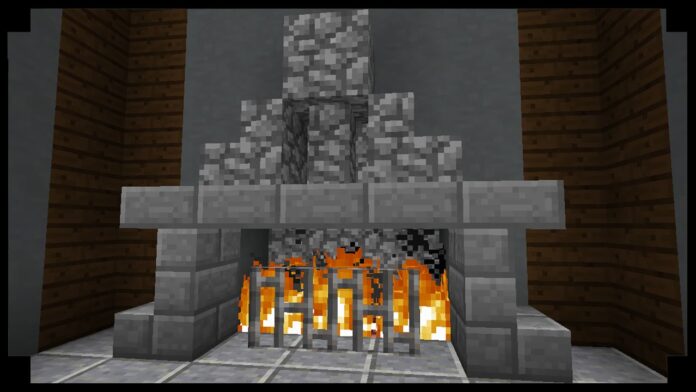 How to make FirePlace in Minecraft?
There are some simple steps that you need to follow in order to make the fireplace in Minecraft and that are given below:
The first thing you need to do is to remove any material in the place where you want the fireplace to be in.
The next thing you should confirm is that you do not have some items near the fireplace. If you do have the make sure you follow the next step.
Place the inflammable block in all the directions around the fireplace (let say, 3 by 3 square around it.)
This is the only way to confirm that nothing gets burn when you are building a fireplace in the house.
No matter how up you go in the fireplace, but you should still palace at least 3 by 3 inflammable blocks on the roof as shown in the image.
You will also need to create abound and this is where the stone comes in place.
You can also add some stone and other inflammable material so that it looks more decorative.
You are done! your fireplace is ready to use and you need to light it up with flint and steel.
Here is a suggestion for you that you should always prefer the corner of the house to make a fireplace in minecraft.
Enjoy you have created the fireplace in the Minecraft!