There are so many things that you can keep in your inventory in Minecraft and the observer is one of them.
In Minecraft, an observer is used to detect the changes in the neighboring blocks.
This Minecraft tutorial guide will let you know how to make an observer in Minecraft in a few simple steps.
Items Required 
Similar to the other crafting recipes, you will require some basic items to make an observer in the game. To make the observer you will require:
One Nether Quartz 

Two Redstone Dust 

Six Cobbledust
How To Make an Observer In Minecraft?
Once you have all the items you can start crafting and observer in the Minecraft game. All I need to do is to follow steps given below.
#1. Open The Craft Menu
The first thing that you need to do is to open the crafting menu of 3 by 3 grids. The men should look similar to the one that is shown in the image.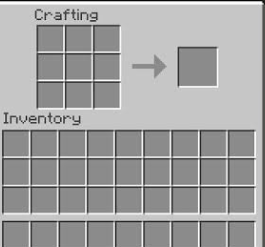 #2. Place items to make an Observer.
In the crafting menu, you should see the 3 by 3 grid where you need to place the items. Start placing the two Redstone Dust, six cobblestones, and one nether quartz to make the observer. 
You should be careful when placing the items so that you place them in the right arrangement or position. So you get the right object or product that you want (here, observer).
In the first row of the grid, you should place 3 cobblestones in three different columns. 
Similarly, you should place the other three cobblestones in the third row in each different column.
In the middle, row place 2 Redstone dust in the first two-column and in the third column of the second-row place one nether quartz.

When you will place all the items in the right arrangement you can see the observed in the box to right.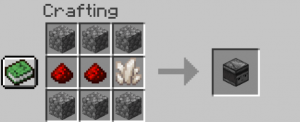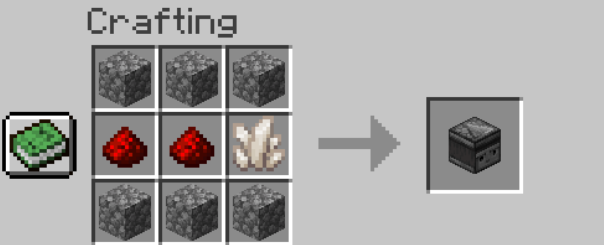 #3. Move it to your inventory
You can use this observer in-game whenever you want. And to do so you should move the observer into the ready-to-use items (i.e. inventory).
Congratulations! You have successfully crafted the observer in Minecraft.