The pink dye is an important element in my craft to color your world. You can use pink dye to color the banners, glass, wool,l Terracotta, or shutter box.
Today in this guide we are going to know about how to make pink dye in Minecraft. Making a pink dye is not so hard and you just need a few items like pink tulip or peony. You can also use bonemeal, white dye, and red dye.
How To Make Pink Dye In Minecraft?
Because pink tulip or peony is one of the main elements to make the pink dye so you must have it before you start.
You can find it around the field and just pick it and follow the steps given below.
And not to mention there is more than one way to craft pink dye in Minecraft.
#1.Open Crafting Menu.
The first thing you need to do is to open your Crafting Menu with a three-by-three grid.
#2. Add items to make pink dye
In the crafting menu, you should see a 3 by 3 crafting grid. You should place the pink tulip in the center of the crafting table to get the pink dye in the box to the right.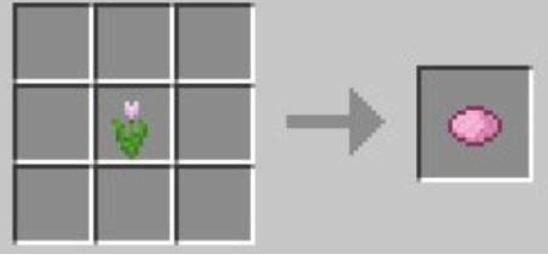 You can also use a peony to craft a pink dye in Minecraft and for this, you need to place the peony in the middle of the crafting table and you will be able to see two pink dyes in the box to the right.
The next thing that you can do to craft the pink dye you can use the red and white dye. You need to place the white dye next to the red dye in the same row. This should look like the one shown in the image.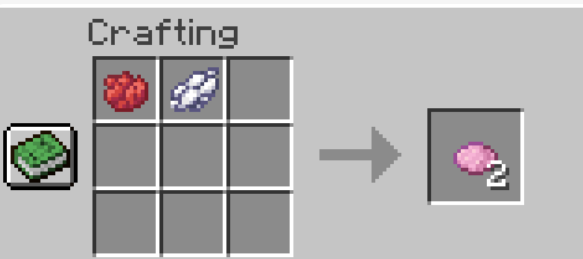 #3. Move the Pink dye in the Inventory. 
When you are done placing the items in the right order and arrangement you will be able to see the pink dye and now you can use it for anything you want. Whether to color the Terracotta, banner, or anything else.
All you need to do is to move the pink dye to the inventory and enjoy coloring the world