Quartz stairs are another great way of making your Minecraft world look beautiful and pleasant and also they help because they are stairs.
And if you want to make quartz stairs but do not know how to do it.
Then here is the right guide for you which will help you to understand what are the materials and steps that you need to follow in order to make quartz stairs.
Today, in this guide we will cover how to make quartz stairs in Minecraft. So, let's get started.
Require Items To create Quartz Stairs In Minecraft
The only thing you need to make the quartz stair is the 6 quartz block and you can easily craft the quartz block and quartz pillar. So, this means you can easily get it and start making Quartz Stairs.
How to make quartz stairs in Minecraft? (Survival Mode)
#1. Open the Crafting Menu.
You should open the crafting menu in the game which has a 3 by 3 grid and looks similar to the one shown in the image.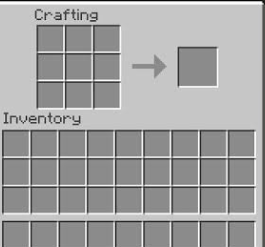 #2. Place Items to Make Quartz Stairs.
In the crafting table, you should see a 3 by 3 grid. Place the six quartz blocks on the crafting table to get the Quartz stairs. 
The right arrangement of the quartz block matters a lot otherwise you will get another product that is of no use to you.
You should place the blocks of the quartz in a stairs-like order. You should fill the first column completely and leave the first cell of the second column and leave the first 2 cells of the third column.
You should see the order and the arrangement of the blocks of quartz similar to the image shown below.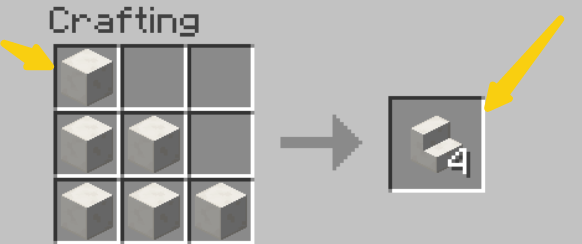 #3. Move the Quartz Stairs to Inventory
After you have completed the steps you should see the quartz stairs in the product box to the right.
Now you should move it to the ready-to-use items that are in your inventory so that you can use them whenever you want.
Congratulations! You have successfully created the quartz stairs in Minecraft.