Stained Glass is a good and unique way in Minecraft to have a pleasant and beautiful look at the building in your gaming world.
You can craft stained glass easily but in case you don't know how to do it. Then no worries!
We have this wonderful guide that will let you know how to make stained glass in Minecraft.
So, keep reading and enjoy the guide.
Items Required 
One Dye

Eight Glass Blocks
How to make stained glass in Minecraft?
There is no rocket science behind the creation of the stained glass. All you need to do is to follow some simple steps which are given below.
#.1 Open The Crafting Menu
The basic and the first thing you need to do is to open the crafting menu where you should see a 3 by 3 grid table which looks like the one shown in the image.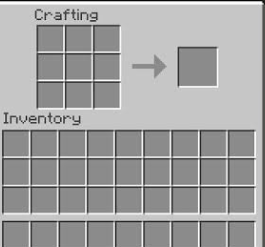 #2. Place the Items To Make the Stained Glass.
In the crafting menu, place all the glass blocks in the cells except the centre one. You should place a dye of any color in the center of the crafting grid. 
You should make sure the arrangement of the items are the same as mentioned above otherwise you may get the wrong product and it will not work for you.

#3. Move the Stained Glass to the Inventory
Now, you should see stained glass in the box to the right which means you just crafted the stained glass and now you should move it to your inventory in order to use it.
You can create many beautiful buildings with multiple colors if you have a lot of stained glass.
Let your imagination go wild and create the most beautiful world you can.
Congratulations! Now you know how to created stained glass in Minecraft.